Emeritus Professor Tim Rowse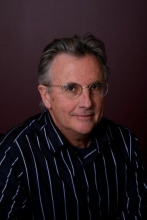 Tim Rowse
Emeritus Professor in the institute for Culture and Society, Western Sydney University
BA (Hons), University of Sydney, MA (Hons), The Flinders University of South Australia, PhD, University of Sydney
Contact details:
Email: t.rowse@westernsydney.edu.au, Phone: 0402547287, Website: https://www.westernsydney.edu.au/ics/people/researchers/professor_tim_rowse
Biography
Tim Rowse was born in Sydney in 1951, and grew up and received much of his education there. He has degrees from the University of Sydney (BA and PhD) and from The Flinders University of South Australia (MA). While employed by Macquarie University, the Australian National University and Harvard University, he has taught Sociology, Anthropology and History. Since the early 1980s Indigenous Australia has been his prime interest of his research and teaching. For most of the period 1986-96, he worked in Alice Springs. His books on Australian Indigenous topics include: Remote Possibilities (1992), After Mabo (1993), Traditions for Health (1996), White Flour, White Power (1998), Obliged To Be Difficult (2000), Indigenous Futures (2002), Contesting Assimilation (edited, 2005) Divided Nation? (with Murray Goot, 2007), Rethinking Social Justice (2012). Recently, he has published on Indigenous political thought and on official population statistics as 'colonial knowledge'. In 2018 NewSouth Press will publish his account of Australia's relationships with Indigenous Australians since 1901.
Current research projects
•    The significance of the Indigenous/non-Indigenous distinction in contemporary Australian culture and cultural policy.
•    Australian Indigenous Autobiographies – what do they tell us of Indigenous experience?
Selected publications
2013       'The politics of "Aboriginal society"' History Australia Vol. 10(2) (August 2013) pp.136-158
2013       (With Tiffany Shellam) 'The colonial emergence of a statistical imaginary' Comparative Studies in Society and History v.55(4) (October 2013), pp.922-954
2014       '"Rooted in Demographic Reality": The Contribution of New World Censuses to Indigenous Survival' History and Anthropology 25(2), pp.246-262
2014       'Population knowledge and the practice of guardianship' American Nineteenth Century History 15(1), pp.15-42
2014       'Self-determination as self-transformation' in M. Woons ed Restoring Indigenous self-determination E-International Relations May 16 2014, 
2014       'Indigenous heterogeneity' Australian Historical Studies September 2014, 45(3), pp.297-310
2015       'Historical reasoning about Indigenous imprisonment: A community of fate?' The Australian Review of Public Affairs vol 13(1), 1-21
2015       'The Indigenous Redemption of Liberal Universalism' Modern Intellectual History v.12 (3), pp. 579–603
2015       'Indigenous incorporation as a means to empowerment' in Sean Brennan, Megan Davis, Brendan Edgeworth and Leon Terrill (eds) Native title from Mabo to Akiba: a vehicle for change and empowerment? Annandale: the Federation Press, 184-198
2016       (with Michelle Kelly) 'One Decade, Two Accounts: The Aboriginal Arts Board and 'Aboriginal literature', 1973-1983' Australian Literary Studies Journal 31(2) May 2016 
2017       (with Elizabeth Watt) 'Aboriginal and Torres Strait Islander opinion of the franchise, 1961' in B. Griffen-Foley and S. Scalmer eds  Public Opinion, Political Oratory and Media Audiences: New Perspectives on Australian Politics Melbourne University Publishing, 39-64
2017       'The statistical table as colonial knowledge' Itinerario Vol. 41, No. 1, 51–73