Indigenous Law Bulletin 8(12)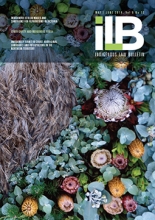 EDITORIAL
Since 1981, the Indigenous Law Bulletin ('ILB') has been empowering Indigenous communities, informing policy and shaping the debate of Indigenous legal issues. We recently celebrated the contribution of both the ILB and its partner publication, the Australian Indigenous Law Review ('AILR') at an official 'journal launch' event in June. The event coincided with the ILC's first Open Forum for 2014—Racial Discrimination Act: Proposed changes and the impact on Indigenous Australians. Joining our forum was Race Discrimination Commissioner Dr Tim Soutphommasane; barrister Dr Sarah Pritchard SC and Indigenous artist Ms Bindi Cole. The panel, facilitated by ILC Director Professor Megan Davis, helped the audience better understand the Act and the potential impacts of the Government's proposed changes. 
The evening also gave us a chance to thank the many people who have sent messages of support since we announced the Federal Government's decision to cut 100 per cent of its funding from the ILC. We have been overwhelmed by the support shown from many people concerned about the future of the ILC. We have received letters and emails from people all around Australia including Western Australia, the Northern Territory ('NT'), and overseas in New Zealand and even Alaska. I would like to share some comments from our Centre Associate and NT criminal lawyer, Mr Russell Goldflam:
In a jurisdiction where over 80% of prisoners are Aboriginal, in some instances, ILB casenotes have been the only available authority to cite in court in support of a submission. Frequently, an article or note in the ILB concerning a legal development from another jurisdiction sets us onto a new and potentially productive line of argument or research. 
Mr Goldflam's testimonial shows just one significant way the ILB is making an impact. I know the articles in this edition will also make such an impact. From Associate Professor Andrew Gunstone's article on why there should be a stolen wages reparation scheme in Victoria, to Alyawarr interpreter David's Moore call for improved interpreter services in NT courts, this edition focuses on profoundly important legal issues impacting many Aboriginal and Torres Strait Islander peoples. 
While we remain committed to continuing our publications—we need your support. Please continue to subscribe to the ILB and AILR, and encourage your colleagues, family and friends to do the same. If you are in a position to make a tax deductible donation, visit: ilc.unsw.edu.au/support-us today.
Editor
Rebecca Gallegos