Indigenous Law Bulletin 8(27)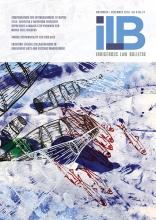 The final Indigenous Law Bulletin for 2016 features six insightful contributions on a range of legal issues facing First Nations people, and Australians more broadly.
Firstly, Gabrielle Appleby and Alexander Reilly offer a powerful consideration of the Government's response to the Don Dale Youth Detention Centre's treatment of Dylan Voller. As the Royal Commission into the Protection and Detention of Children in the Northern Territory rolls on, this reflection reminds us that we must remain vigilant in calling out such injustices.
In 'Lore, Law and Water Governance: Insights into Managing Water for Country Australia', Melissa Nursey-Bray asks how Governance of water can incorporate Indigenous interests. Nursey-Bray discusses possible solutions provided by the knowledge gained in two research projects conducted in collaboration with the Arabana Aboriginal Corporation.
Fiona Martin's case note is a discerning account of Griffith v Northern Territory, decided earlier this year by the Federal Court. It was the first case to determine compensation for the extinguishment and impairment of native title and represents a major step forward for native title holders.
In 'Ensuring Ethical Collaboration in Indigenous Arts and Records Management' Terri Janki discusses the current capacity for the law to protect Indigenous Cultural and Intellectual Property (ICIP) rights. Providing several case studies, Janki discusses how the ICIP rights of Indigenous communities and individuals can be better protected.
Benjamin Ralston compares Indigenous rights to water bodies across Australia, New Zealand, North America and Canada. With a focus on the Canadian Tsilhqot'in people, Ralston discusses whether title to submerged lands could be recognised in Canadian law.
Colin Tatz's new book 'Human Rights and Human Wrongs: A Life Confronting Racism' is reviewed by former student, Robert Orr QC. It is a moving personal take on a Tatz's journey to becoming a world authority on racial conflict and abuse, a key figure in Aboriginal Studies in Australia and an author of major works on genocide, Aboriginal youth suicide, and Aboriginal and Islander sporting achievements.
Lastly, Laura Hunter (ILB Project Officer) and Ruby Langton-Batty (co-editor in training) update readers on some big changes to come for the ILB in 2017.
We would also like to make a special mention of Gail Mabo, whose work we are honoured to feature in this edition.  She is the first Torres Strait Islander woman to be featured as an artist in the ILB.
Ruby Langton-Batty
EDITOR
CONTENTS
TAKING RESPONSIBILITY FOR DON DALE
by Dr Gabrielle Appleby and Prof Alexander Reilly
COMPENSATION FOR EXTINGUISHMENT OF NATIVE TITLE: GRIFFITHS V NORTHERN TERRITORY REPRESENTS A MAJOR STEP FORWARD FOR NATIVE TITLE HOLDERS
by Dr Fiona Martin
LORE, LAW AND WATER GOVERNANCE: INSIGHTS INTO MANAGING WATER FOR COUNTRY, AUSTRALIA
by Dr Melissa Nursey-Bray and the Arbana Aboriginal Corporation
ENSURING ETHICAL COLLABORATIONS IN INDIGENOUS ARTS AND RECORDS MANAGMENT
by Terri Janke
ABORIGINAL TITLE TO SUBMERGED LANDS IN CANADA: WILL TSILHQOT' SINK OR SWIM?
by Benjamin Ralston
BOOK REVIEW: HUMAN RIGHTS AND HUMAN WRONGS: A LIFE CONFONTING RACISM BY COLIN TATZ
by Robert Orr
REGULAR
ARTIST NOTE: GAIL MABO
MONTHS IN REVIEW: OCTOBER-DECEMBER
Compiled by Paris Donnelly