Hedi Viterbo to present paper at UNSW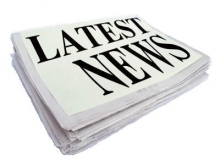 The Indigenous Law Centre is pleased to announce that Hedi Viterbo from SOAS at the University of London will present a paper at a lunchtime seminar this April. 
The paper asks what insights a transnational critique of indigenous child removal can provide both in and beyond Australia and North America. At the heart of the paper are policies and practices of generational segregation in: Australia (the 'stolen generations'), Canada (First Nation children's removal to residential schools), the United States (Native American children's removal to off-reserve boarding schools), and Israel/Palestine (an ostensibly benevolent shift, recently, towards separating Palestinian child prisoners in Israeli custody from their adult counterparts).
Various parallels, continuities, and links can and have been drawn between these cases. The paper sets these as both its object and method of inquiry, and examines their potential, perils, effects, and underlying assumptions. 
All are welcomed to attend. 
WHERE: Faculty of Law, University of New South Wales, Level 2 Boardroom.
WHEN: Wednesday April 1, 2015 from 1pm -2pm.