ILB Editor chats to Koori Radio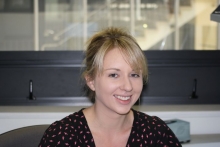 This Thursday the 31st of October, the ILC's Indigenous Law Bulletin (ILB) Editor, Rebecca Gallegos, will appear on Koori Radio's Blackchat program to discuss the upcoming September/October issue of the ILB. This issue focuses on how current legal and business practices are impacting on Aboriginal and Torres Strait Islander people and their communities.  Subscribers can expect to see this issue in their mailboxes next week!        
The ILB is a regular feature on Koori Radio — to ensure you don't miss out on this segment be sure to tune into 93.7FM this Thursday morning at 10.30am Sydney time!