Indigenous Law Bulletin Call For Papers: Special Edition Family is Culture One Year On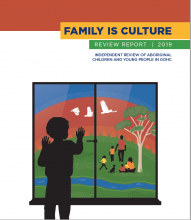 The Indigenous Law Bulletin seeks submissions for its special edition dedicated to Indigenous Youth In/Justice. We seek submissions and reflections commemorating one year since the publication of the "Family is Culture" report. The ILB especially welcomes contributions from Aboriginal and Torres Strait Islander writers, researchers, community practitioners and activists. Given the thematic focus of this issue, we welcome contributions by Aboriginal and Torres Strait Islander young people, especially those in out-of-home-care, incarcerated young people or otherwise impacted by these industries.
More information can be found via the call for submissions or by contacting the Special Guest Editor, Dr Amanda Porter at amanda.porter@unimelbourne.edu.au.