ILB Editor Rebecca chats to Koori Radio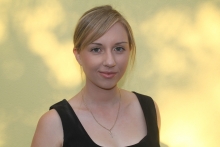 This Thursday the 9th of January, the ILC's Indigenous Law Bulletin (ILB) Editor, Rebecca Gallegos, will be on Koori Radio's Blackchat program to discuss the latest issue of the ILB, Volume 8(9).
The final edition of the ILB for 2013 focuses on a variety of important and topical issues from right around the country, from the recent Dja Dja Wurrung settlement in Victoria, to the price of housing on Aboriginal land in the Northern Territory. We also hear from those working at the forefront of the Australian legal system, including Indigenous people and Indigenous organisations. Diversity of opinion is an important part of the ILB, and something we look forward to continuing in 2014.
The ILB is a regular feature on Koori Radio — to ensure you don't miss out on this segment be sure to tune into 93.7FM this Thursday morning at 10:05am Sydney time!