Permanent Forum On Indigenous Issues mission to Russia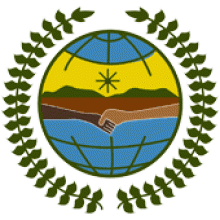 As an expert member of the United Nations Permanent Forum On Indigenous Issues (UNPFII) Prof Megan Davis has travelled to Russia for a meeting with the indigenous peoples in the arctic. 
The Yamal-Nenets autonomous district is located in the centre of Northern Siberia, in the Russian Far North. The group of experts from the UNPFII will be working on economic and social development issues for the indigenous people of the arctic.
This is in the lead up to the next meeting of the Forum scheduled for April-May this year.
You can learn about the work of the UNPFII here and follow the details of Prof Davis' trip now on twitter @UNSW_ILC and @mdavisUNSW